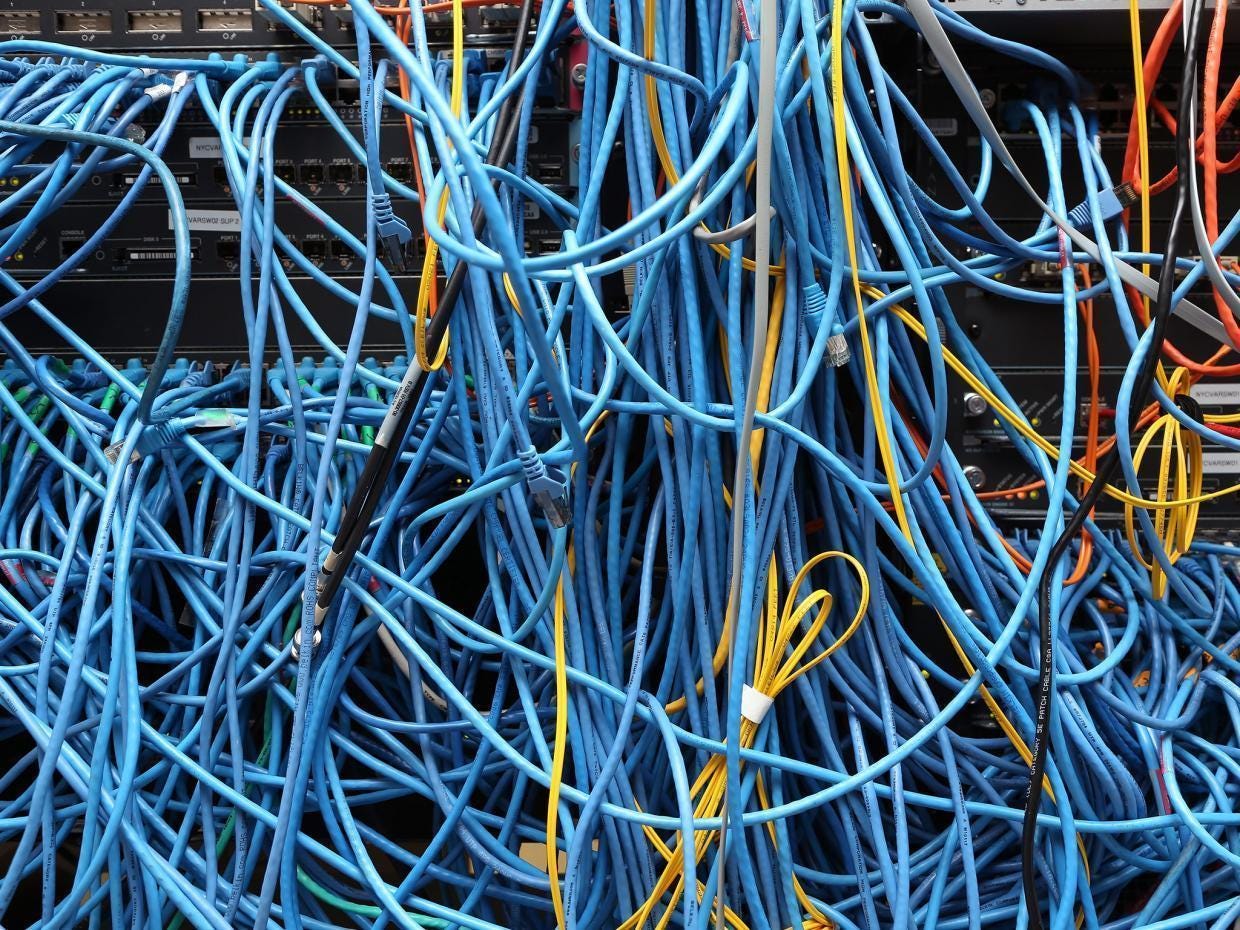 Britain's homes and businesses will have a right to demand high-speed broadband by 2020 after the government said it would impose new regulation to help the 1.1 million premises who cannot access decent speeds.
The government on Wednesday said it had rejected a voluntary proposal from network provider BT to improve speeds in favour of a universal service obligation (USO) that will require coverage of at least 10 Mbps to the whole of the UK by 2020.
Under the plan, broadband providers will face a legal requirement to provide high-speed broadband to anyone requesting it, subject to a cost threshold.
READ MORE
A million UK homes and offices don't get decent broadband, says Ofcom
Regulator Ofcom said this month that 4 percent of UK premises, or around 1.1 million, could not access broadband speeds of at least 10 Mbps. Britain also lags most of Europe in providing fibre to the home which guarantees the fastest speeds available.
"We are grateful to BT for their proposal but have decided that only a regulatory approach will make high-speed broadband a reality for everyone in the UK, regardless of where they live or work," Culture Secretary Karen Bradley said.
Start In The Stone Age And Journey To Future. Build Your Empire Now!
Forge Of Empires - Free Online Game
You Can Start Speaking A New Language In Under 3 Weeks - All You Need Is This App!
Babbel
Father and Son Take the Same Photo For 27 Years -- The Last One Will Make You Cry
Womens24x7
by Taboola Sponsored Links
Poor connections were a particular concern for small businesses, Ofcom said, with almost 230,000 unable to get a decent service.
Under BT's offer, which the company had said would cost up to £600 million ($803 million), 98.5 percent of premises would have had access to a fixed broadband service in 2020, with another 0.7 percent having access to a service delivered by a combination of fixed and wireless connections.
The remaining 0.8 percent in the most difficult-to-reach areas would have been guided towards satellite or on-demand fibre solutions.
The company, which provides broadband to its own customers and to other suppliers through its Openreach network, said it respected the government's decision.
"BT and Openreach want to get on with the job of making decent broadband available to everyone in the UK so we'll continue to explore the commercial options for bringing faster speeds to those parts of the country which are hardest-to-reach," it said.
"We look forward to receiving more details from the Government outlining its approach to defining the regulatory USO, including the proposed funding mechanism."
Gadgets and tech news in pictures
+
show all
BT's rival TalkTalk said the government had made the right decision.
"Broadband is increasingly a utility and it is critical that all of society has fast, affordable access," Chief Executive Tristia Harrison said.
"By opting for formal regulation rather than weaker promises, ministers are guaranteeing consumers will get the minimum speeds they need at a price they can afford."
source : .independent.co.uk