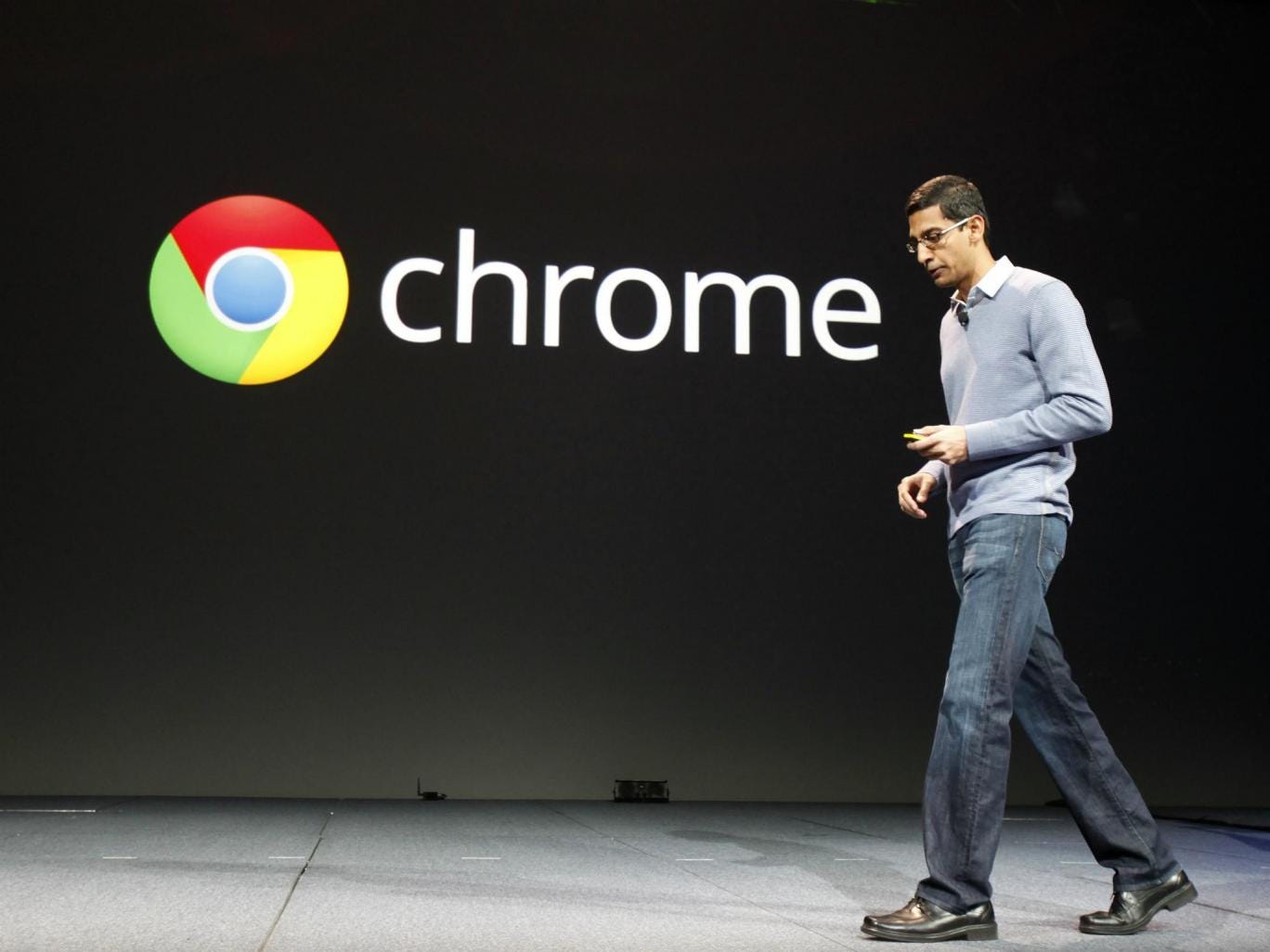 Microsoft's Edge internet browser is faster, safer to use and better for battery life than Google Chrome, Microsoft has claimed.
Chrome is far more popular than Edge, and Microsoft has long struggled to close the gap between the two browsers.
While Chrome had a 45.67 per cent share of the internet browser market in the UK over the past 12 months, Edge had just 4.74 per cent of it, according to figures from StatCounter.
11 hidden Google Chrome features you didn't know existed
+
show all
Worldwide, the figures are even more skewed in Google's favour. Chrome had a 55.08 per cent share of the global market over the past 12 months, compared to less than three per cent for Edge, which was less popular than Safari, UC Browser, Firefox, Opera, and even Internet Explorer.
Microsoft, however, argues that Edge outperforms Chrome in several key areas.
It has released an ad that reveals the results of a battery test – conducted by Microsoft – in which 720p video was streamed on a loop on three identical laptops, using Edge, Chrome and Firefox.
You Can Start Speaking A New Language In Under 3 Weeks - All You Need Is This App!
Babbel
Start In The Stone Age And Journey To Future. Build Your Empire Now!
Forge Of Empires - Free Online Game
Father and Son Take the Same Photo For 27 Years! Don't Cry When You See The Last One!
Womens24x7
by Taboola Sponsored Links
The computer using Edge lasted for 16 hours and eight minutes, while the one using Chrome lasted 13 hours and 31 minutes and the one using Firefox ran out of battery after nine hours and 52 minutes.
According to a recently updated GitHub page spotted by ZDNet, Microsoft used up-to-date versions of the browsers for the test, which was conducted on Surface Book laptops running the Windows 10 Fall Creators Update (16299 release), with brightness set to 50 per cent and the volume muted.
The findings are unsurprising, coming from Microsoft, but they're supported by the results of a separate study conducted by AVG, which also found that Edge was better for battery life than Chrome and Firefox.
READ MORE
Google Chrome ad blocker will clean up annoying websites from February
In a separate ad, Microsoft also talks up Edge's speed and safety, claiming, "Microsoft Edge is up to 48 percent faster than Google Chrome", and that "Edge blocks 18 percent more phishing sites than Google Chrome".
Though Microsoft hasn't revealed how it came to these conclusions, its phishing claim is backed up by cyber security firm NSS Labs, which in October found that Edge offers better protection from cyber criminals than Google Chrome.
In NSS Labs' tests, Microsoft Edge blocked 92.3 per cent of phishing URLs, Google Chrome blocked 74.5 per cent of them and Mozilla Firefox blocked 61.1 per cent of them.
The Independent has approached Google for comment on Microsoft's claims, and this article will be updated when the company responds.
The Independent's bitcoin group on Facebook is the best place to follow the latest discussions and developments in cryptocurrency. Join here for the latest on how people are making money – and how they're losing it.
source : .independent.co.uk