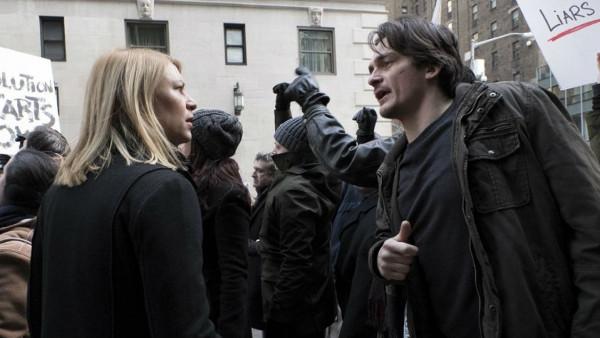 20th Century Fox has announced that the season six of the award-winning series Homeland will arrive on Blu-ray and DVD February 6.
image: https://www.soundandvision.com/images/013018_homeland_box.jpg
All 12 episodes will be spread over three discs in the Blu-ray set ($34.99 on Amazon) and four discs in the DVD set ($27.99).
The season, which aired early last year on Showtime, finds Emmy Award winner Claire Danes (Carrie Mathison) back in the U.S. living in New York and working at a foundation that provides aid to Muslims living in the states. Mathison gets swept up in the aftereffects of the U.S. presidential election as she struggles to deal with an injury-ravaged Peter Quinn (Rupert Friend) and an increasingly suspicious Saul Berenson (Mandy Patinkin). When the president-elect battles the CIA during her transition to power, Carrie finds herself caught in the crossfire in a series that continues to deliver twists and edge-of-your-seat suspense.
Special features include a Q&A with the cast and creative team from PaleyFest NY 2016, available only on the Blu-ray. The soundtrack is in DTS-HD Master Audio 5.1.
source : soundandvision.com