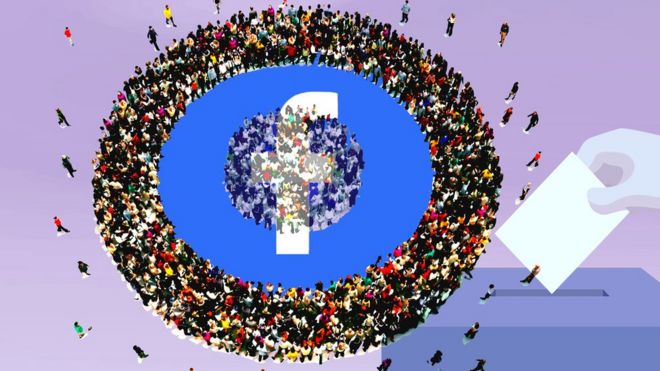 Last weekend, BBC News economics editor Faisal Islam and I launched a project to try to get beneath the digital skin of this election.
We each tweeted a video asking anyone who saw a political advert in their Facebook feed to send it to us, along with the "Why am I seeing this ad?" information that pops up when you click on a menu.
We were not sure anyone would respond - but quickly the emails began to flood in.
So far, we have received more than 600 messages with screenshots of election adverts and the information about how they have been targeted.
Here's what we have learned so far.
Who is advertising?
Labour, the Conservatives and the Liberal Democrats all got off the mark quickly, with our respondents sending us a variety of ads.
And as the week went on, ads from the Brexit Party and the SNP started coming in.
But what was striking was the number of non-party organisations getting involved.
The most notable example was the Fair Tax Campaign, whose ad attacking Labour's tax plans was sent in by three people.
It appeared without the "Paid for by" information Facebook requires - and when we contacted the social media giant, the advert was taken down.
A few days later, it was back with the message: "Paid for by Alexander Karcejwski Crowley," confirmation a former aide to Boris Johnson who left Downing Street in late September was behind the campaign.
Other organisations posting ads included Parent's Choice, a campaign attacking Labour's education plans, funded by former Conservative minister Richard Tracey.
Ads were also run by Best for Brexit and Best for Britain - two campaigns on opposite sides of the Brexit debate.
And on Sunday, we got our first email with an ad from the Hope Not Hate campaign - not endorsing any party but attacking Brexit Party leader Nigel Farage and Tory leader Boris Johnson.
What are the adverts saying?
The Conservatives started with very targeted adverts aimed at key marginal constituencies, including Bridgend, with the message only a few thousand votes were needed "to get Brexit done".
Image caption
In some cases the Conservative Party specifically targeted young males
But later they broadened out with an attack on Jeremy Corbyn. Within hours of former Labour minister Ian Austin's call for voters to abandon the party, the Labour leader was featured in an ad.
Who have parties been targeting on social media?
Facebook bans political ad posted by ex-Downing Street aide
How political parties choose election candidates
Labour's ads have focused on the NHS and the claim Mr Johnson poses a threat to it. One message featured a Guardian article about suggestions the UK could pay more for drugs following any trade deal with US President Donald Trump.
Meanwhile, the Liberal Democrats have been hammering away with a message they will stop Brexit and "the two old parties have failed