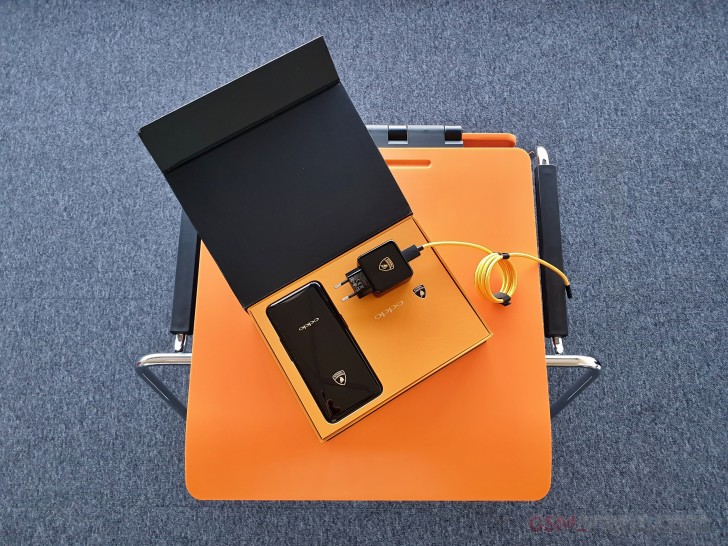 We've just received the ultra-premium version of the Oppo Find X - the Lamborghini Edition. It's essentially a Find X Super Flash Edition but with carbon fiber and Lamborghini-branded back, wireless headphones in the box, a few Lamborghini themes and 512GB internal memory. More importantly, both special editions boast the mobile world's fastest charging technology called SuperVOOC - a successor to the popular VOOC charging by Oppo. The SuperVOOC standard will also be present on the Oppo R17 Pro once that's released.
But is the new SuperVOOC standard so great? Well, according to the manufacturer, the Find X Lamborghini Edition's 3,400 mAh battery can go from 0 to 100% in just 35 minutes, thanks to a charger going as high as 50W. And while it may sound crazy, we've tested it and can confirm that the charger really does fill up a flat battery in just 35 minutes. We've provided you with a graph to see how it performs.
Of course, to keep your battery healthy, the last few percentages are slower to fill up, because that would otherwise degrade the cells faster over time. So in a real world scenario, if you need to charge your phone quickly on the go, the phone would have to spend just a few minutes on the brick to go between 20 and 80%. To top it off, the trickle charge kicks in by lowering the voltage and thus reducing the heat generation for the last mile.