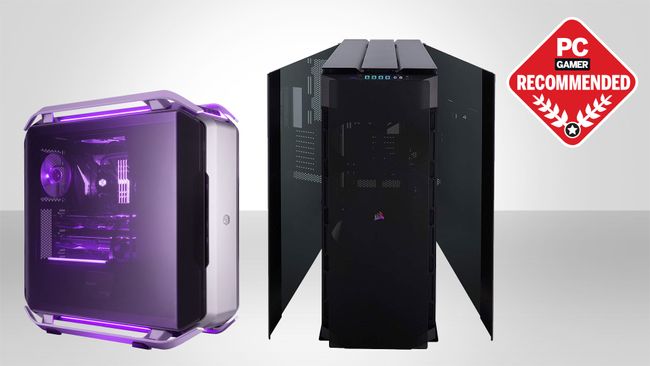 I won't say you're trying to compensate for something, but our best full-tower cases of 2019 are large and in charge, and if they were wrestlers, they wouldn't need entrance music. As far as cases go, they don't get much bigger than this. Full-towers have room for all your components and their cousins with room to spare. If you're someone that needs space for an EATX motherboard, a couple of the best graphics cards, a massive PSU and a platter of HDDs to top it all off then look no further than our guide to the best full tower cases.
The best PC case can mean different things to different people, but more often than not, it's about matching the ability of the case to the necessity of the components. While buying a larger case does give you more headroom for upgrades and can still accommodate smaller motherboards, bigger isn't always better. On the other hand, if you are someone that still kneels at the altar of SLI, praying for higher framerates, you'll need something that has room not just for those GPUs but the best power supply as well.
Considering how large they are, it should come as no surprise that some of the higher-end full tower cases like the Corsair Obsidian 1000d can cost orders of magnitude more than even the best mid-tower cases. So if you're working on a budget PC build, a full tower may not be the way to go. However, when it comes to accommodating pure performance and providing nothing less than a massive spectacle of components and RGB lighting, full-towers are second to none. Because cases can be a particularly subjective decision, we've collected our top five favorite full-size towers and placed them in no particular order, instead just trying to highlight what sets them apart from their peers.