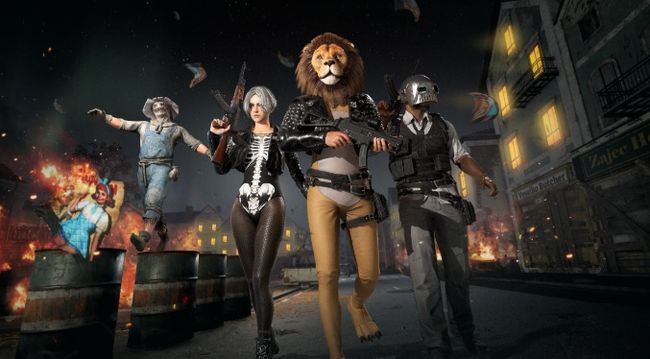 PlayerUnknown's Battleground 4.3 update went live this week, introducing the new Survival Mastery system and a bunch of shotgun changes. PUBG Corp also added a bunch of Halloween skins to the store, including a lion who is far, far too happy about jumping into a war zone.
The Leo Jumpsuit lets you dress up as a lion (and then dress that lion up), but it's not all wholesome family fun. See, Leo has a tail, and that tail doesn't naturally flop around like you'd expect—it's a bit stiff. This is especially noticeable when you're dropping into a game, at which point the tail appears between your legs.
Yes, that's a lion with his cock out.