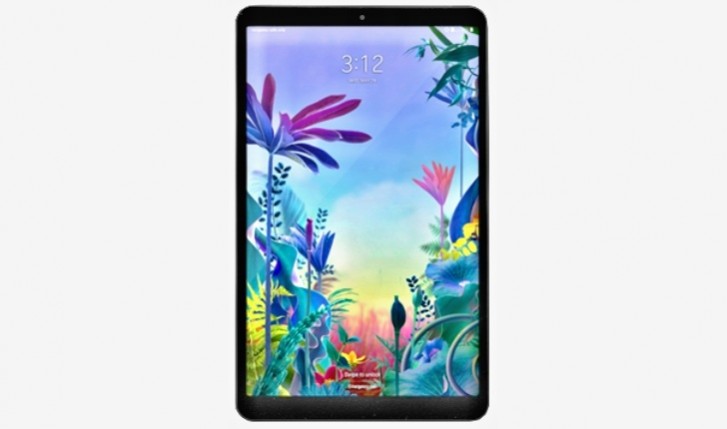 Straight off the bat, this is clearly an extremely odd leak. Not only has LG been out of the tablet game for over two years now, but the Snapdragon 821 chipset just seems too old to even be available at this point. That being said, references to the G Pad 5, as well as LM-T600 or code-name TF10 have been creeping up all over the place.
LG might be getting back into tablets with the G Pad 5
The LM-T600L (or LMT600L) has received a radio certification by RRA in South Korea. More crucially, the same model number was also spotted in a recent kernel source code upload entry on LG's own servers. LMT600, LMT600L and LMT600US were originally referenced with the latter now oddly absent from the site. This could potentially serve as some indication that a US version is still in question.
Kernel source codes Kernel source codes
Kernel source codes
Other bits and pieces appears to not be finalised either. Digging through the kernel source files in question reveals two different battery capacities - 6,000 mAh and 8,200 mAh. Perhaps a few variants of the G Pad 5 could be in the works, although that seems a bit unlikely since the two battery capacities differ quite a bit.
LG might be getting back into tablets with the G Pad 5
The G Pad 5 was also certified by Google Play, revealing a few other key specs. Most notably - a 10.1-inch 1920×1200 (16:10) display and Android 9.0 Pie OS. The tablet also supports LTE and fingerprint hardware and lacks NFC. As for the Snapdragon 821 bit, that comes courtesy of the kernel source files. Apparently the 3-year-old chip will be paired with 4GB of RAM and 32GB of internal storage. At least on one of the G Pad 5 models. We're still not quite sure what to make of this assortment of information but more than a few coincidences seem to have already piled up.