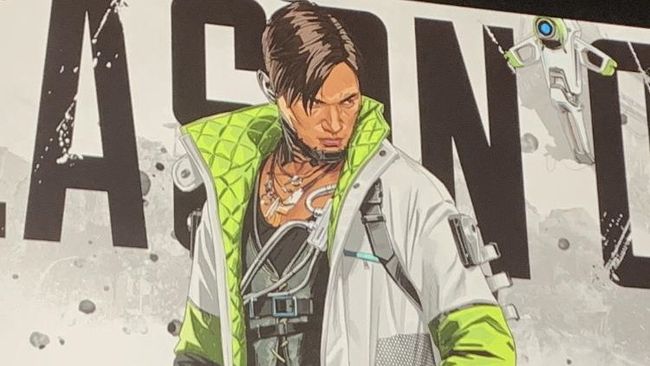 There's been a lot of speculation about whether the next character coming to Apex Legends will be the mysterious hacker named Crypto—the man purportedly responsible for the smashed-up state of things in Apex's latest season. Based on a leak out of a Gamestop leadership conference in Nashville, Tennessee, it looks like the rumors might be true.
The image, posted to Reddit and spotted by Polygon, features a shorter, less mussy 'do than what we've seen in a previous image, but the coat and basic facial features are essentially the same. It's him.
(Image credit: Teves3D (Reddit))
An image of a new "Charge Rifle" weapon was also shared at the conference. There's nothing on how it will behave in Apex, but in the Apex predecessor Titanfall it's a slow-charging, heavy-hitting anti-Titan gun that can turn pilots into paste with a single shot. If it brings anywhere near that punch to Apex Legends, it may be restricted to Supply Drops, like the L-Star, Mastiff, and Kraber.