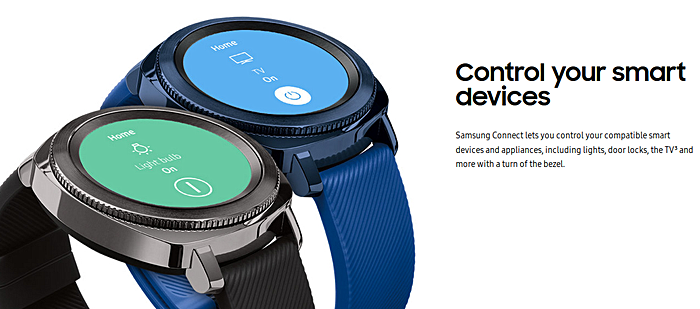 Samsung's new Gear Sport smartwatch debuted in August this year and it went on pre-order recently. The device is powered by version 3.0 of the Tizen-based wearable platform, making it the first wearable of its kind.
It appears though that there's one feature that went under the radar and only recently came to light.
The functionality in question is the ability to control smart devices by using the rotating bezel of the smartwatch.
The functionality has its roots in Gear Sport's compatibility with Samsung Connect, which is the company's home automation platform for controlling devices and appliances, including lights, door locks, and TVs.
The company's Gear S3 smartwatch is also expected to get the Tizen 3.0 update, which should bring this 'control through bezel' functionality as well. Sadly, there's currently no info on exactly when the update will arrive. The Gear Sport is set to go on sale on October 27.
Source https://www.gsmarena.com