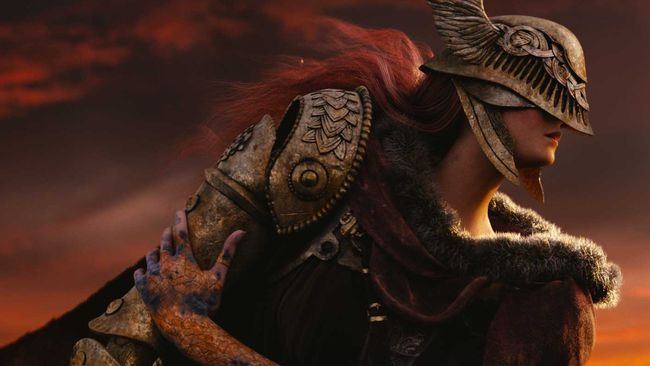 With the Elden Ring reveal trailer debuting at Microsoft's E3 2019 press conference, we finally know what From Software has in the works and why George R.R. Martin is never going to finish another Game of Thrones book. Elden Ring's trailer declares that the game is set in a world created by Hidetaka Miyazaki and George R.R. Martin, which means that we are definitely in store for some grim and depressing lore. Here's everything we know so far about From Software's upcoming open world game.
When is Elden Ring's release date?
From Software didn't do us the favor of mentioning a release date with the announcement trailer. Given that FromSoft is collaborating with George R.R. Martin, we just hope that whatever curse is preventing him from finishing The Winds of Winter won't transfer its bad energy to Elden Ring. We'd like to play it before the end of time.
From an interview between a Bandai Namco representative and Miyazaki, we know that Elden Ring has been in development since the final DLC of Dark Souls 3 wrapped. That said, Elden Ring has likely taken a back seat to Sekiro: Shadows Die Twice up until now, so it's unlikely that we'll see a gameplay demo any time soon.
RECOMMENDED VIDEOS FOR YOU...
What is Elden Ring's setting?
Elden Ring
We don't have a name for wherever Elden Ring takes place yet, nor have we really seen any evidence of the environment from the E3 trailer. It does have some seriously Norse vibes though, and given that they've called in the puppet master of Westeros to collaborate on the world's lore, we think it's safe to assume there will be a lot of grimdark viking influences.
The voice over from the announcement trailer is pretty on point for a From Software game: all mystery and doom without any hard details.
"I doubt you could even imagine it. That which commanded the skies, giving life its fullest brilliance. The Elden Ring. Shattered, by someone or something. Don't tell me you don't see it. Look up at the sky. It burns."
Elden Ring is From Software's "biggest title yet in terms of sheer volume"
Miyazaki says that the world of Elden Ring will be "ripe for exploration." He confirms that it will take place in an open world which he refers to as a large open field to play in. While Dark Souls is relatively unrestricted in how it allows you to explore, it sounds like Elden Ring will be even moreso, potentially without distinct areas divided by loading screens?
Miyakazi also calls out some of the environments we may find in Elden Ring's big open field. "Among those areas, you will also find intricately designed, multi-layered castles and such."
https://www.pcgamer.com