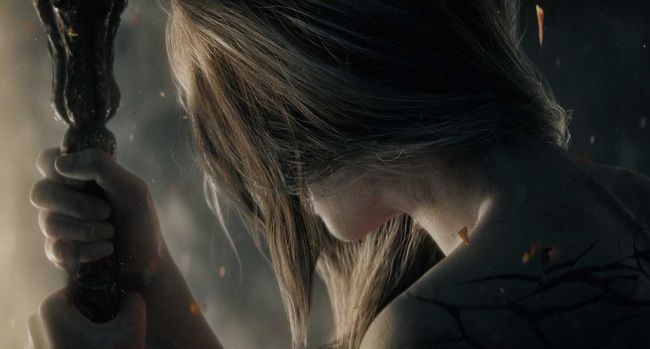 What will Elden Ring's gameplay be like?
View image on Twitter
View image on Twitter
FROMSOFTWARE
✔
@fromsoftware_pr
We hope you look forward to ELDEN RING, our brand new action RPG.
32.9K
4:22 AM - Jun 10, 2019
13.2K people are talking about this
Twitter Ads info and privacy
We have yet to see any of Elden Ring's gameplay, but the From Software Twitter account calls it an Action RPG, as does Miyazaki, which should come as no surprise. In his interview, Miyakazi says that Elden Ring will focus more heavily on RPG elements, meaning that the Action RPG pendulum is probably swinging back towards Dark Souls territory and away from the flirtation with action that we saw in Sekiro.
In the Bandai Namco interview, Miyazaki also confirms that big-time boss fights are still a major part of From Software's recipe. "Boss fights are something we enjoy making and make up one of the climaxes to this title as well. We feel there is a wide variety of unique and horrifying bosses for players to look forward to."
Who will the protagonist be in Elden Ring?
Elden Ring
Unlike Sekiro, which had a named protagonist, Elden Ring moves back towards the Dark Souls formula of creating a character in traditional RPG fashion. This may mean that instead of a strictly-defined protagonist, we'll play as a character who fits a particular role like "chosen undead" or "ashen one."
George R.R. Martin got involved because Miyazaki is a huge fan
While we don't know much about the mark that G.R.R.M is going to leave on this new world, we do know even Miyazaki is excited by it. He calls himself a huge fan of Martin's work and has been known to recommend some of Martin's books to new employees.
"The actual collaboration itself begun with Mr. Martin ever so politely confirming what sorts of themes, ideas as well as many game-related aspects I had envisioned for the game," Miyazaki said.
"Even I myself find it hard to contain my excitement from time to time. We hope that everyone else is looking forward to the world we have created."
https://www.pcgamer.com