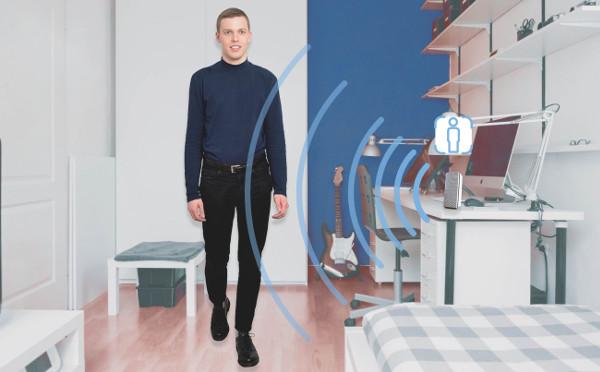 Who needs voice control when you can start music playback from your spiffy smart speaker by simply walking into the room? Suddenly, that smart speaker is looking more like a genius.
That's the idea behind a new technology Norway's Elliptic Labs has developed for smart speakers like Amazon's Echo, Google Home, and Apple's HomePod.
Elliptic is hoping to convince smart speaker makers to use its Inner Reflection ultrasound gesture technology to bring extra smarts to their already intelligent speakers. The technology — an offshoot of Elliptic's gesture-based proximity sensor that allows smartphones users to take photos without touching the phone — uses software-based virtual sensors to detect human presence and translate hand gestures into commands that can be used to adjust volume and room lighting.
"By using ultrasound in home devices, users don't have to worry about privacy when detecting that someone is nearby," said Elliptic CEO Laila Danielsen. "User experience is the most important aspect of home devices today — having your smart speaker know that you are there leads to numerous capabilities."
An Inner Reflection-enabled smart speaker is able to assess the environment before it communicates, which makes it possible to deliver more appropriate, timely information, Danielsen added. "In an era when artificial intelligence is appearing in countless applications, making devices smarter and easier to use will propel the overall market forward and drive demand for AI-driven products."
source : soundandvision.com