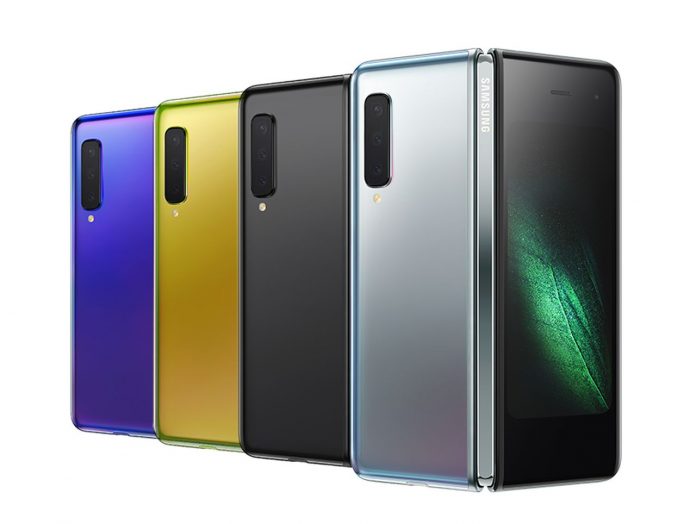 Samsung Galaxy Fold came to life over the past hours, as expected and all the rumors were confirmed. I'll be the first to admit that it looks better than I expected and you can check it out below.
Samsung Galaxy Fold is at its core a 7.3 inch tablet with an InfinityFlex display. When it's folded it turns into a 4.6 inch smartphone with pretty large top and bottom bezels. It can be used as a smaller tablet and then folded in half and be used as a phone. You'll have to pay a hefty premium for the device,m, $1980 and that's only the 4G version, as there's also a 5G version of it coming.
Samsung also worked with Google on some new software for multitasking, this time three app multitasking. There's also "App Continuity", a concept that lets you switch between screens and keep doing what you're doing. Inside the device there's a Snapdragon 855 CPU, 12 GB of RAM and 512 GB of UFS 3.0 storage, plus microSD card slot. There's two batteries on board, with a pretty meager capacity of 4380 mAh in total.
source : tablet-news.com